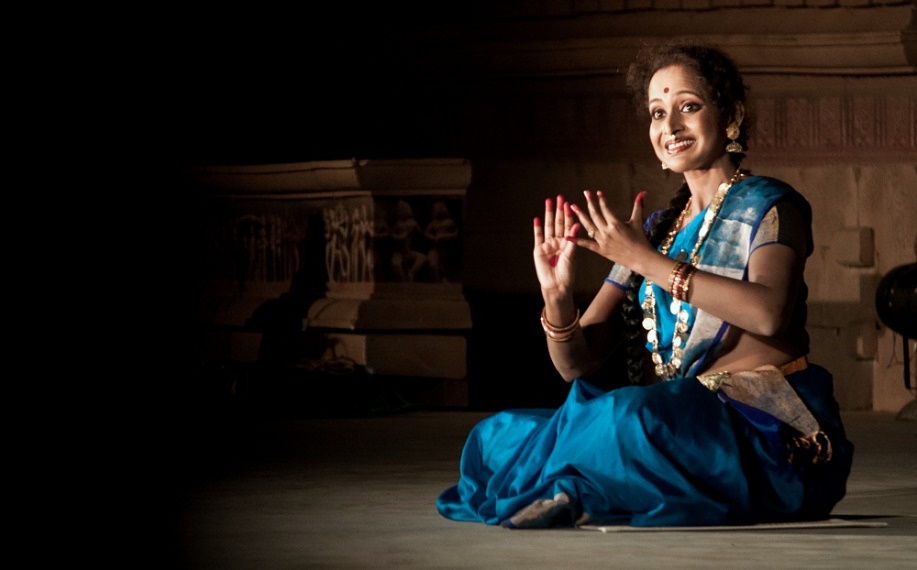 About Yashoda
Yashoda Thakore is an acclaimed and accomplished Kuchipudi and Devadasi Nrityam artiste. She began training under some of the foremost proponents of Kuchipudi Padmasri Shoba Naidu and later Vempati Chinnasaytam for 14 years, before she sought to expand her horizons. An artiste with an unending thirst for learning and quest to explore the deeper potentialities of her dance, she trained under Mrs. Swapna Sundari for a while. Later she decided to go the Kalavantulu (as this community of hereditary women dancers of the temple, court and salon milieu is called in the Godavari Delta) families themselves to reach out to them and learn their art.
Her passion for her art not being relegated to practice alone, Yashoda, pursued a Masters' in dance followed by a Doctoral degree in Yoga and Dance. Further, Yashoda in association with renowned art critic Dr. Pappu Venugopala Rao, has translated the 13th Century Sanskrit treatise on dance, NṛttaRatnāvali, into English, which was published in 2013 to critical acclaim. She has also authored the book Kaivalya-Joy in Yoga and Dance which was published in 2014. Her Critical Edition of NṛttaRatnāvali has been approved for publication by IGNCA, Government of India.
Consummately balancing the practice of the art of dance with research, Yashoda has emerged as an artiste widely regarded for innovative classicism. Not only she has enthralled world audiences with her flawless artistry, she has also toured and conducted lectures sharing her comprehensive learning. While Khajuraho, Konark, Mudra, Kalamandalam, Nishagandha Festivals, The Sri Krishna Gana Sabha and Madras Music Academy (in the Chennai Music Season), and many other stages have played host to Yashoda in India, she has been showered with praise for her performances in the The Nehru Centre, London, The Indian High Commission, Dubai, the Sanskrit Theatre Symposium, Dhaka, the International Kuchipudi Dance Convention, California, and the Volos International Festival, Greece amongst others abroad.
On invitation, she has conducted workshops on Yoga and Dance in St. Petersburg, Russia in 2012 &2013 . She has also presented papers and performed at conferences by Centre for South Asian Studies, Paris in May 2014 & June 2015.
For her continual devotion and allegiance to her art Yashoda was conferred the Ugadi Puraskar 2017, by the Government of Andhra.