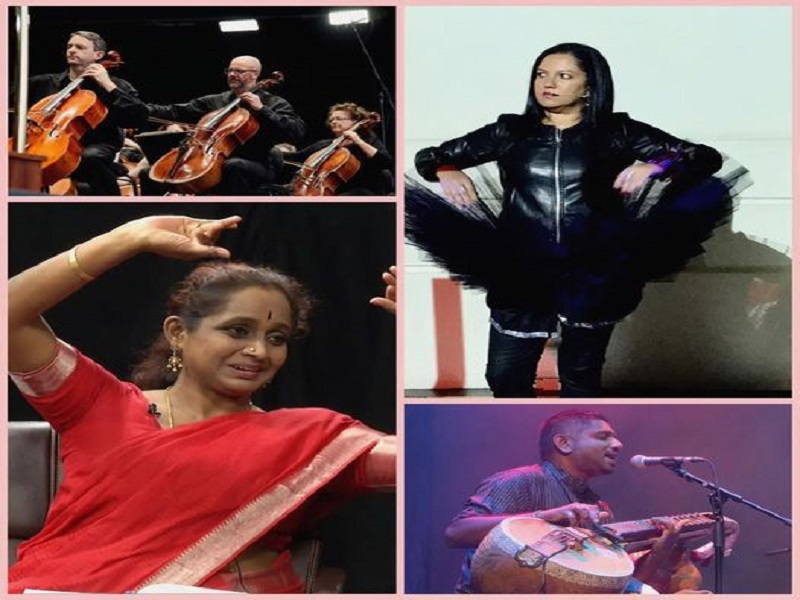 At a moment when we are all under so much struggle I want to share a special project I'm doing – it is a huge step towards removing the layers of oppression that my Kalavantulu community lives under. I'm aware of the conversations that see hereditary artists as being obliged to savarna collaborators.
I can only share my experience where I have collaborated together every step of the way in putting this short show together and has been empowering to me.
The true partnership with Sangam directors Sri Lankan Australian composer and Veena player, Hari Sivanesan, scholar, dancer, Indian Australian Priya Srinivasan and the Melbourne Symphony Orchestra in an exciting way to work internationally despite covid border restrictions. Although I cannot be there in person because of these travel issues,
I will be performing on film. This project we are doing together helps us connect to the past and find ourselves in the present, with strength and confidence.
The ethical exchange between all of us gives me hope that dance and music projects like these will bring much-needed empowerment.
We are guided by my dear and wise guru Annabattula Mangayataru as the performance is a celebration of our strong women ancestors as they became international personalities.